Effective Pest Control Plans From Maricopa, Pinal, & Yuma County's Best Pest & Termite Company
Your family is the most important thing in your life, and pests can endanger their health and safety. When pests invade, they can introduce a long list of illnesses and damage your home, making it an unsafe place to live. Protect what matters most – your family and home – with the help of Bug Out Pest Control and our full range of pest control services for Yuma County and other parts of Arizona.
Our General Pest Control Offerings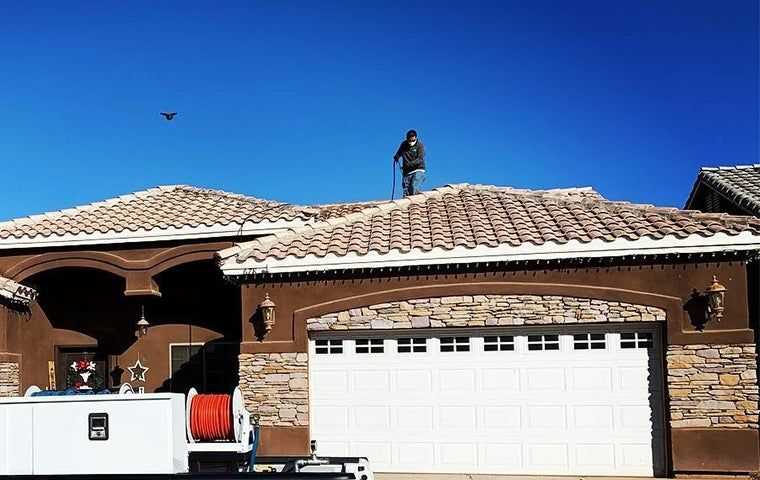 For protection against all of the most common pests to invade Yuma homes, our general pest control can't be beaten. Every residential service begins with a free inspection and then moves to the treatment phase. Treatments can occur on a monthly, bi-monthly, quarterly, or semi-annual basis to provide year-round protection. In addition, we also offer one-time services, if you'd prefer.
Our home pest control plans include treatments for both interior and exterior areas including the perimeter of your foundation as well as your eaves, yard, trees and shrubs, baseboards, doors, cracks and crevices, and under sinks.
Our general pest control plan protects your home from a variety of common household pests in Yuma and the surrounding Arizona areas such as ants, cockroaches, crickets, earwigs, pantry pests, scorpions, silverfish, and spiders.
When you partner with us for pest control, we don't require contracts. However, we do offer reduced pricing when you sign a service agreement with us!
Our Home Pest Control Process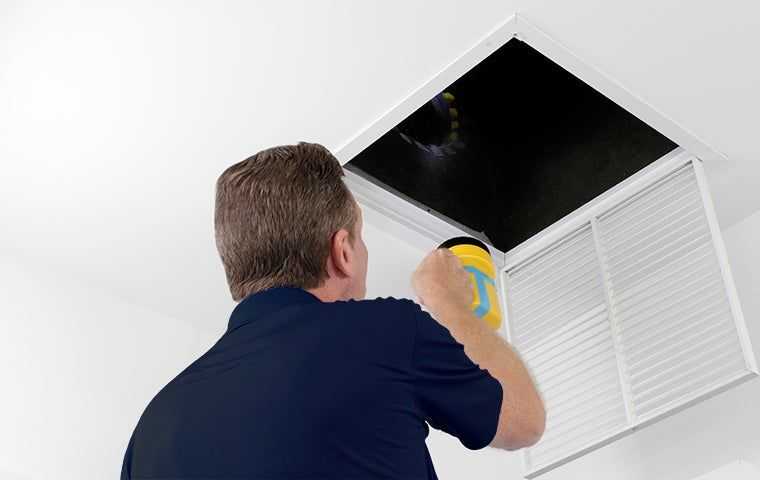 FREE Pest Inspections
Our free inspections provide an in-depth look at the current pest pressures around your home, as well as any areas that could present a problem in the future.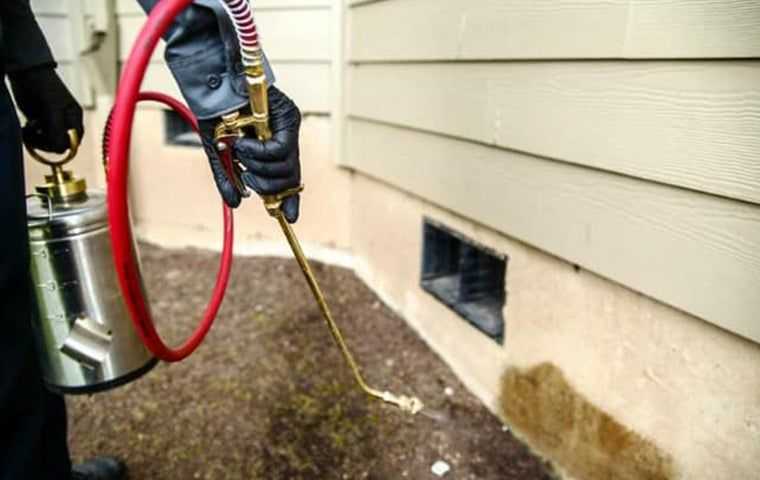 Quality Treatments
Our pest control treatments are customized to solve your pest problems. Whether you're looking for a one-time service or ongoing pest control plan, we can help!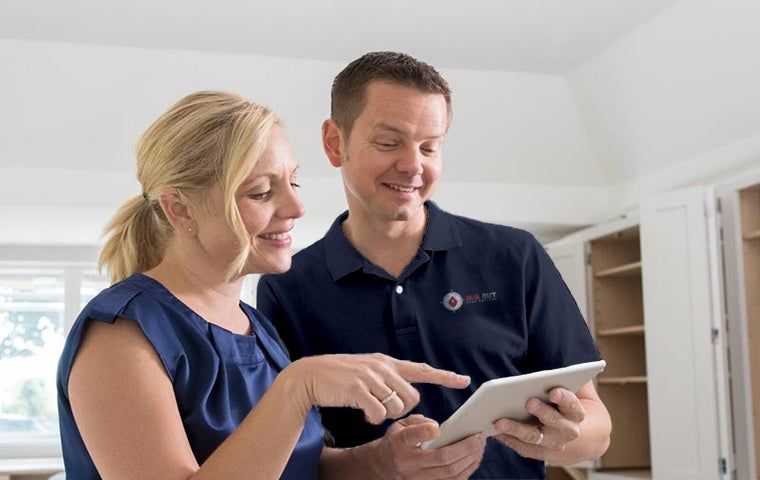 Follow-Up Visits
When it comes to pest control, you expect results, and we'll deliver! Our guaranteed services will resolve your pest problems, and return if there's a problem.
Our Specialty Pest Management Services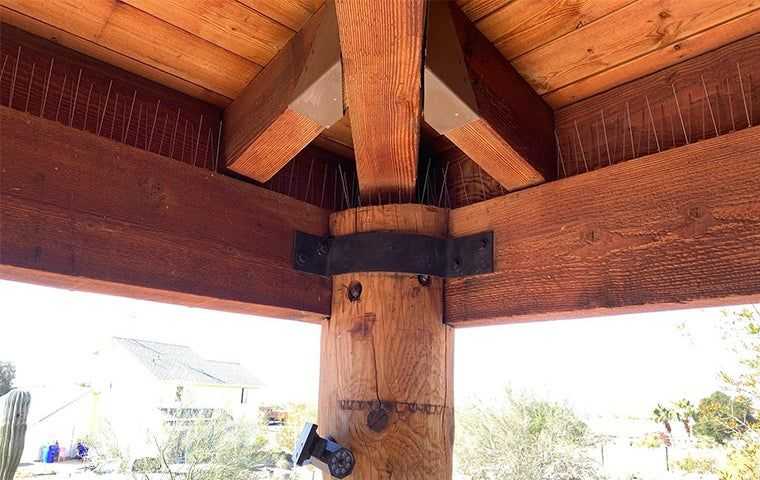 At Bug Out Pest Control, we also offer a wide range of specialty services targeted against specific pest threats. These pest control services can be provided on a one-time or ongoing basis, based on your specific situation and needs.
Our Targeted Pest Control Treatments Include:
Bed Bug Control - To get rid of bed bugs, we offer both single-room or whole-house bed bug control treatments with a one-month warranty.

Bee Control - Our variety of stinging insect control services allows us to eliminate your bee or wasp problem in a way that works best for you.

Feral Cat Relocation - We offer live trapping services for stray or feral cats and relocate them or bring them to our local humane society.

Crawlspace Treatment - Our crawlspace and attic fogging services can help keep these areas of your home pest-free and prevent future infestations.

Home Sealing - By sealing cracks, crevices, and gaps around your house, we'll reduce potential entry points and eliminate pests' ability to get inside.

Pigeon Control - To get rid of pigeons, we offer trapping and relocating services for pest birds as well as exclusion and deterrent work like spikes, netting, or wire.

Rodent Control - Through our wide variety of rodent control services including rodent removal and exclusion work, we can get rid of mice and rats.

Scorpion Control - To eliminate dangerous scorpions and prevent future problems, we offer monthly and bi-monthly scorpion control; same-day service is available.

Termite Control - We provide effective liquid termite treatments that come with a warranty for one to five years as well as WDI/WDO inspections and reports.

Weed Control - Bug Out Pest Control also offers effective solutions for treating weeds throughout your lawn and yard.

Wildlife Control - Offering live trapping and relocation services for raccoons, skunks, and other nuisance or dangerous wildlife, we can meet all your wildlife control needs.
Partner With Bug Out Pest Control For Home Pest Control To Protect What Matters Most
When you choose Bug Out Pest Control, you can feel confident that you'll receive the quality service you need to eliminate your pest problems and protect your family and home. You demand results, and we deliver them. We guarantee it! To request your free inspection or schedule service for your home in Yuma County, contact Bug Out Pest Control today! We also offer exceptional Yuma County commercial pest control solutions!

What Our Customers Are Saying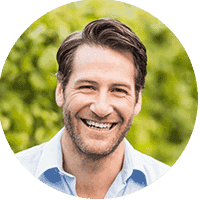 "Very professional, explained the treatment process, and thoroughly answered any questions I had."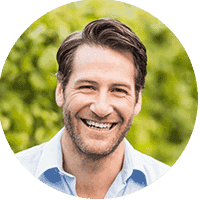 Bob T